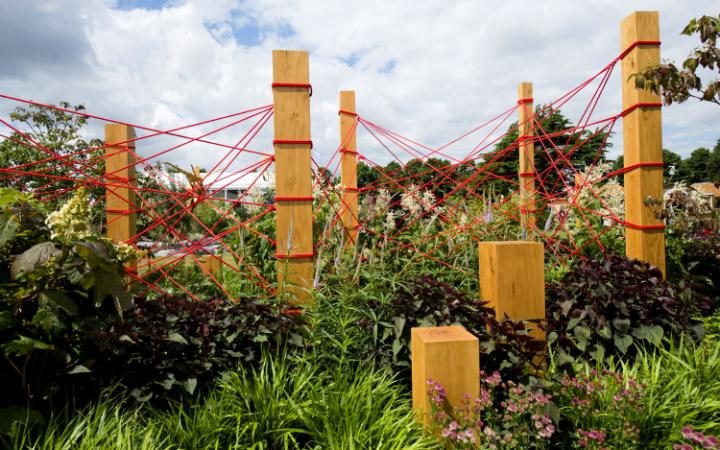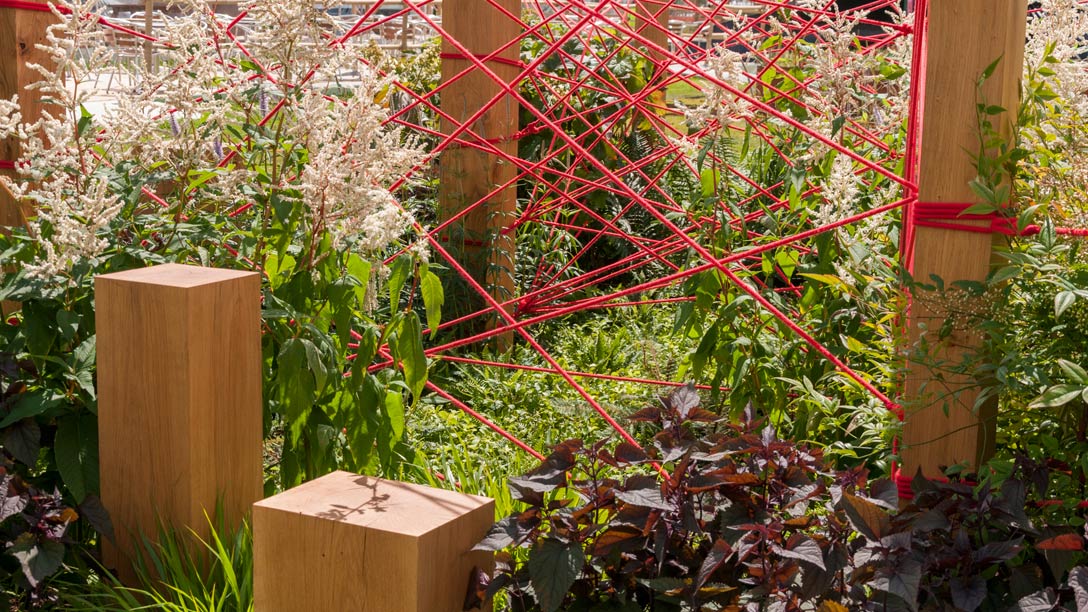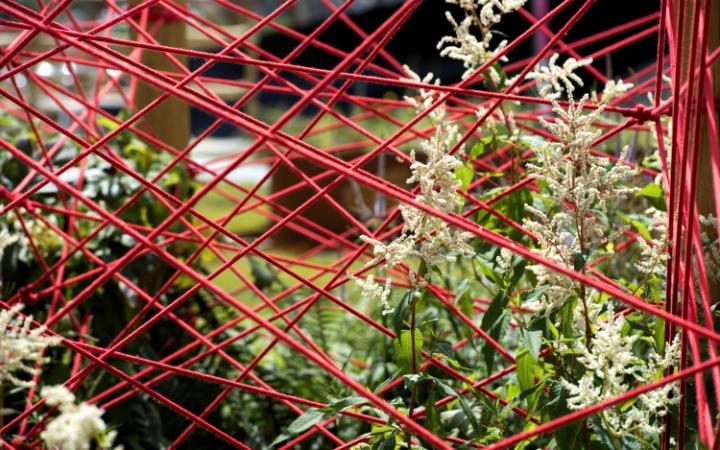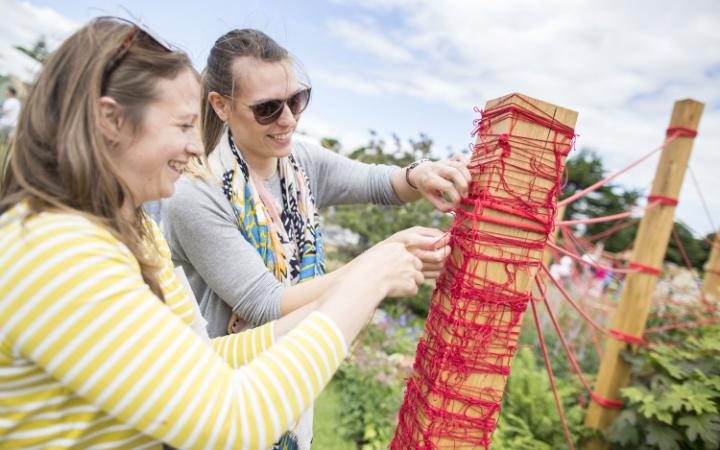 The Red Thread
An ancient Chinese myth states that when we are born the gods tie our ankles with a red thread and attach it to all the people whose lives we're destined to touch.

This garden represents a modern interpretation of this myth. Two oak character posts stand at opposite corners of the garden symbolising people destined to meet. Six large oak posts, varying in heights and sizes, are arranged between them with red rope, threaded in a dramatic pattern representing the complex journey destiny can take to connect two people.
"The Red Thread by designer Robert Barker exemplifies all that is interesting about the conceptual gardens and the judges agree with me because they gave it a gold medal. It makes you think, ideas are provoked that you can accept or reject and the important thing is it makes us look at our world and our gardens with fresh eyes" - Monty Don
The Red Thread - Plant List
Tree
Cornus controversa
Shrubs
Hydrangea quercifolia
Nandina domestica
Pittosporum tobira 'Nanum'
Ferns
Asplenium scolopendrium
Blechnum spicant
Dryopteris dilatata
Dryopteris filix-mas
Gymnocarpium dryopteris
Polystichum setiferum
Perennials and Grasses
Agerantina altissima 'Chocolate'
Astrantia 'Roma'
Carex morrow 'Ice Dance'
Cornus canadensis
Dicentra formosa 'Langtrees'
Epimedium x youngianum 'Niveum'
Geranium 'Rozanne'
Hakonechloa macra
Hosta 'Francee'
Luzula sylvatica
Pachysandra terminallis
Persicaria polymorpha
Rodgersia 'Irish Bronze'
Sanguisorba 'Tanna'
Tiarella 'Spring Symphony'
Veronciastrum virginicum 'Lavendultrum'
All the plants are available to purchase directly from Kelways who sponsored the plants for The Red Thread garden.
Email: info@robertbarkerdesign.com
Studio telephone: 07540567707